How to play the game "Chocolate City Game"?
Welcome to Chocolate City! You didn't think a city could be made entirely of chocolate? Think again! This amazing city is in a parallel universe to our own, where all the towns and villages are made of different foods. There is the nearby village of Candyland, have you heard of it? Disaster has struck Chocolate city... Read more
There has recently been a heat wave, so all of the houses and buildings have melted and the city has to be completely rebuilt! The townspeople need your help redesigning the city, which means selecting new homes, creating roads, building bridges and planting trees. Of course, everything is made of chocolate, doesn't it look good enough to eat?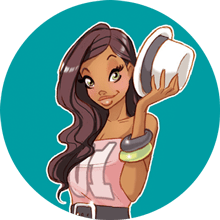 You're clearly loving Chocolate City - you should check out my pick of the best decoration games!