How to play the game "Cheerleader dress up games "?
Cheerleaders always get to wear cute outfits, and in dress up games there's so much choice, they could wear a different outfit to every sports event! In this game you've got tops and skirts, or dresses to choose from, but theres more than that! In dress up games it's always important to be well coordinated, from head to toe, and thats even more important in cheerleader games! Read more
Choose a hairstyle to match your favorite outfit, and then socks, shoes, and even some fun colorful pom poms to match too! If you like cheerleadeing, why not do a dance, and leave a comment below for others to read!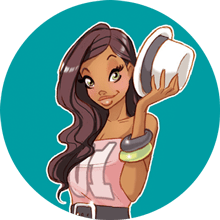 You're clearly loving Cheerleader dress up games - you should check out my pick of the best dress up games!