How to play the game "Braids for Class Game"?
Vicky loves her long hair, but it can be a little annoying for school! We have the answer! We have three awesome styles for long hair that we're going to teach you. Ready to get started? Choose a style of braid and a comb, and then teach Vicky step by step. Braids are in!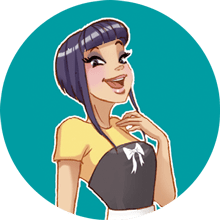 Braids for Class is one of my favorites! We clearly have awesome taste! Come and play more of my fave hair games!