How to play the game "Boyfriend and Girlfriend Game "?
Sometimes friendship can blossom into love. That's exactly what happened between Kirsty and Kyle. They have known each other since they were very young, and used to spend their days in the mud playing silly games. Now, they spend their days holding hands and whispering sweet nothings into each other's ears! Read more
In fact, these lovebirds are so busy thinking about one another that this morning, they forgot to put their clothes on! Oops. So, they need your help putting some outfits together, quickly! You need to dress up both members of this couple before their teacher comes in and gets the wrong idea! Girls, have you ever forgotten to put your clothes on before school before? Share your embarrassing moments in the comments or visit the forums!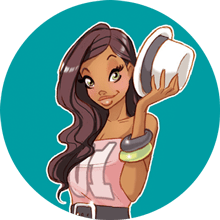 You're clearly loving Boyfriend and Girlfriend Game - you should check out my pick of the best couples games!