How to play the game "Barbie Style Test Game"?
Barbie has a thousand different styles. Sometimes she'll wear something classic, other times something hippy-ish, and sometimes she likes pure glamor! Find out which version of this doll you're most like. It's a style test based completely on your fashion personality. What results did you get? Does it match how you dress in real life..?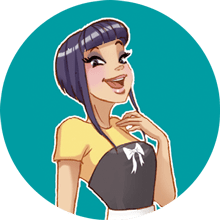 Barbie Style Test is one of my favorites! We clearly have awesome taste! Come and play more of my fave quiz games!