How to play the game "Armelle, the beauty queen game"?
In our latest girls games, it's March, and there's usually a competition for the prettiest girl of spring! And this time, pretty Armelle has decided to run to win the title of queen of the season. For this, she needs your help in this make up game to help transform her beautiful face into something even more amazing in this girls game. Read more
But she also said that under the bright lights, make-up was mandatory if her skin is to shine a lot and her face could seem a little too bland. So she really wants to win this competition, just like she wants to win all girls games that she plays, and will need all your talents to help this happen.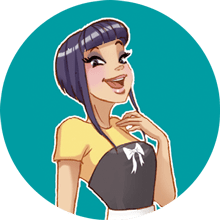 Armelle, the beauty queen game is one of my favorites! We clearly have awesome taste! Come and play more of my fave make up games!