How to play the game "A dress up night on the town Game"?
You need to help sarah to prepare for her big night out on the town with all her friends. In this game of make up and dress up, you can turn this pretty girl into anything you wish. At the beginning of the game, you can change the color of her eyes, her hair, her lipstick, her eye shadow and skin color. Read more
In the second part of the game, you will have access to her wardrobe, but you can also change the color of each item by clicking on the white squares at the top of the game. You can also change her hair color if you want to. Think about adding accessories to her look, because you'll find plenty in this free girls game that will help you save Sarah on this great evening with her girls.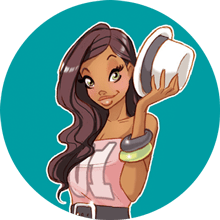 You're clearly loving A dress up night on the town - you should check out my pick of the best dress up games!