How to play the game "Viperine Gorgon from Monster High Game"?
Fresh from the land of Gaudi, Viperine Gorgon is a monstrous make up artist. This Monster High student inherited her aunt Medusa's hair...it's made from snakes! Now to me or you, this would be very annoying when it comes to looking good...but it's not a problem for Gaudi, as she looks cool no matter what! She does need some help choosing a new hairstyle though. Can you give her hair a trim? Don't go too short, or those snakes won't be happy!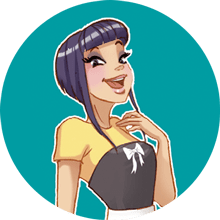 Viperine Gorgon from Monster High is one of my favorites! We clearly have awesome taste! Come and play more of my fave hair games!