How to play the game "Skipper's Trip to the Beach Game"?
Do you know Skipper, Barbie's little sister? You may have heard of her before, but perhaps you've normally paid more attention to Barbie. Well, Skipper has now grown up a lot and is no longer the little girl she used to be, so it's time to help her grow into her own style! Skipper is preparing to go to the beach with friends in this free dress up game for girls. She normally gets all her style advice from Barbie, but her famous big sis is out of town, so she's come to the next fashion expert in town…that's you! Read more
Skipper has a lot of personality, but not much confidence as she's never really experimented with fashion before. Help this pretty girl define her style by choosing a nice bikini or swimsuit and lots of accessories for simple beach fashion in this free girls' game. In the evening, Skipper will go out on the boardwalk with her friends, so pick a cute sundress and some chic heels. We love this Skipper dress up game. Watch out Barbie, you have competition!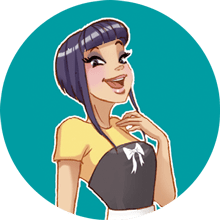 Skipper's Trip to the Beach is one of my favorites! We clearly have awesome taste! Come and play more of my fave beach games!