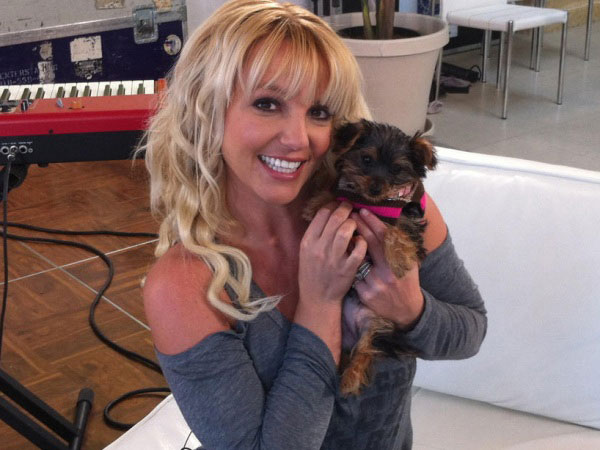 Things have been looking up for Britney Spears lately. The pop princess has revelled in her role as an X-Factor judge, and reminded us, the public, why we loved her in the first place.
So, perhaps as a reward to herself for all that hard work, Britney has bought herself a teeny little dog! The pocket-sized pooch goes by the name of Hannah, and she already has 9'650 (and counting) followers on Twitter.
Yes, it seems that Hannah loves to spend her time surfing the doggy web and sending messages out into the twittersphere. Her first statement simply read 'Woof!', but now Hannah has moved onto more thoughtful mongrel musings, such as 'what should I chase today…squirrel or chipmunk? Arf arf!' Hannah's even been known to speak lovingly online to Britney, who is understandably besotted with her new pooch. In reply to Britney stating how cute her new doggy was, Hannah replied, 'awww thanks mommy - I love you!' Totally normal for a pampered pet of celebrity royalty, obviously.
When Britney isn't busy with her adorable new friend, she's busy cooking up amazing new tunes for us to dance around our bedrooms to. The lovely lady features on will.i.am's new single 'Scream and Shout', which is set for a video debut on Wednesday November 28 on The X Factor USA. We bet Hannah will be planted firmly in front of the tv set, singing into her hairbrush, just like us.