How to play the game "Field Trip Dress Up Game"?
Have you ever seen the Liberty Bell in Philadelphia, USA? It's a symbol of American Independence, so is a really important artefact in American history. Penelope is excited, because she is going to see it with her friends on a field trip! They're going to stay in Philadelphia overnight after seeing the Liberty Bell, it's going to be awesome! In this free dress up game for girls, you need to help Penelope choose the perfect outfit for the trip, are you up to the job? Read more
It's a bit tricky to get the look right in this American dress up game. Why? Well, this is a field trip after all, so Penelope needs to look smart. However, it's going to be a long day and there are going to be lots of people around, so Penelope would like to wear something super comfortable too! Play around with lots of different outfits until you find a style that fits. Remember, sometimes the best part of getting ready for a trip is trying on lots of different outfits, especially with a wardrobe as amazing as Penelope's! Don't forget to tell us your favorite clothes combinations in the comments when you've finished playing this free dress up game!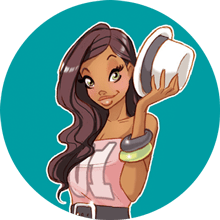 You're clearly loving Field Trip Dress Up - you should check out my pick of the best dress up games!