How to play the game "The Photo Album Game"?
If you like taking photographs then this really fun girls game is perfect for you because you'll be able to select some lovely landscapes and clothes for this pretty girl. You can play with the camera settings to capture some really great shots in this fun camera game or photo game for girls. First you can decide on the best shot for the photo to be taken, and then you can help her in this free girls game to choose an outfit – in her wardrobe there is clothes, accessories, hats and even a butterfly net. Read more
Click "next" to see the final shot. With your mouse you can move the frame around to choose how you want her to be photographed. Then use the + and – buttons to zoom in or out. This is a really fun girl's game that you can play with all of your friends. And even better when you're finished, leave a comment down below or go to the forum to give us your girls opinions there!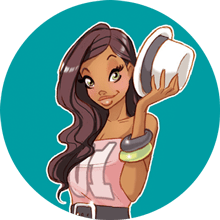 You're clearly loving The Photo Album - you should check out my pick of the best dress up games!