How to play the game "Summer Party Dress Up Game"?
Sonia has had a really tough year. She's just finished High School and she worked so hard to get good grades so that she would get into college. Now, all her hard work is over and she can finally celebrate becoming a college student, woooo! For nine whole months she has barely seen the light of day, so now she is determined to enjoy her summer! In this free dress up game for girls, Sonia is going to attend the first event of the summer, a party on a yacht by the beach! Read more
As she's been so busy with her studies, Sonia has totally lost track of what's in fashion, so she's going to need a lot of help from you in this dress up girls' game. Choose from different hair accessories like headbands, scarves or hats and lots of gorgeous bikinis, swimsuits, sarongs and super colorful chiffon sun dresses. Don't forget to choose a pair of sunglasses and some stylish shoes to help Sonia look gorgeous! All of her friends will have awesome outfits on, so really help her to stand out from the crowd. This party is going to give Sonia some great photos to pin up in her dorm room, and your style expertise means she will look fabulous in every shot!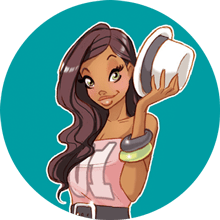 You're clearly loving Summer Party Dress Up - you should check out my pick of the best fashion games!