How to play the game "Princess Emalia Game"?
What would your days be like if you could live in a fairy tale? Thanks to our girls games (and your imagination!) you can finally get a taste of life as a real princess. Would you ride your pony around your castle, sip tea with queens and duchesses, dance at balls with handsome princes and wear the most breathtaking princess dresses ever seen? In this dress up game for girls you'll meet Princess Emalia, a beautiful princess dreamt up by our friend Marie. Read more
Marie has had a vivid imagination since she was just a little girl and loves drawing princesses. Thanks to all the free princess games that she's tried on MyGames4Girls, she knows exactly how a future queen should dress. You'll find all her favorite dresses, shoes and accessories in this dress up game, so you can dress up Princess Emalia for a ball at the castle tonight. Who knows, she might bump into a handsome prince?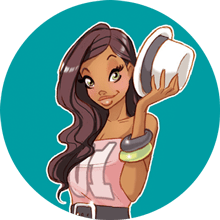 You're clearly loving Princess Emalia - you should check out my pick of the best dress up games!