How to play the game "Makeover Magic Barbie Game"?
Barbie girl games are fun if you know and love Barbie...and really, who doesn't? This is a very complete game for girls, and it's also a Barbie game. As in all makeover games you'll be able to change the color of Barbie's hair and her hairstyle and even the color of her skin. Use your cursor to create new colors or use those that are given to you. You'll also need to give her make up to add color to her eyes. Apply mascara, eyeliner, lipstick or eyeshadow!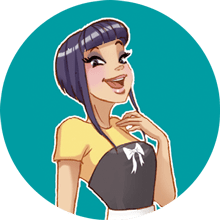 Makeover Magic Barbie is one of my favorites! We clearly have awesome taste! Come and play more of my fave barbie games!