How to play the game "Little Dreamers Game"?
Are you the sort of girl who always has her head in the clouds? Drift off to Nocturna with this fantasy dress up game! Nocturna is a magical land home to the Little Dreamers, a gang of adorable creatures who live in the Palace of Dreams, where the Swan Princess helps them have beautiful nighttime adventures using dream catchers made from her own feathers. Read more
In this dress up game for girls you'll meet Luna, a sleepyhead who loves drifting off to the land of Nod. She always has wonderful dreams about fairies and princesses, and in this girls' game it's up to you to decide what's on her mind tonight! Click through the icons to dress up the fairies in her dream then choose a princess castle for her to live in, just like the Little Dreamers. Have fun, and check back soon for more girls' games!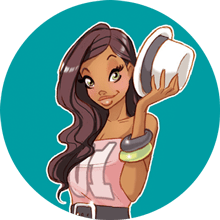 You're clearly loving Little Dreamers - you should check out my pick of the best dress up games!