How to play the game "Lion - King of the Jungle Game"?
The lion is the king of the jungle, but in this game for girls, you're going to need to help him get from one end of the jungle to the other end! Read more
You need to use the arrow keys on your keyboard to steer the car right or left, but be careful he doesn't lean too much to the sides because then he'll just fall off and you'll have to start all over again! You'll need to avoid the obstacles too - there are tree branches that you can avoid by pressing the down arrow to duck down low. There are also stones on the road that you'll need to avoid.
The car gets faster and faster as you keep going so be careful, and watch closely for all the obstacles and the curves in the road.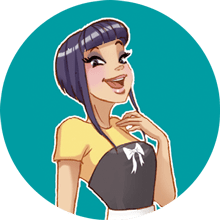 Lion - King of the Jungle is one of my favorites! We clearly have awesome taste! Come and play more of my fave free games!