How to play the game "Hut 13 game"?
For this free girls game, we Welcome you to Camp Cucamanga, the location of our hut 13 games. It has a lake, mountains, sports and cabins...it's a little piece of paradise…except for the people in hut 13! Here you'll find the underdogs who are being pushed around by everyone on site. But in our summer games like this free hut 13 game, the arrival of the new kid, Dayton Savage will transform the losers of Hut 13 from Zeroes to Heroes. Read more
In honour of these great kids in this free girls game, you'll get to play a dress up game with three of them. They're having a nice evening sitting around the fire in their summer camp, but you'll have to get them dressed and ready for action! Try out some other free dress up games for girls on mygames4girls.com!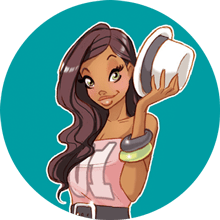 You're clearly loving Hut 13 game - you should check out my pick of the best dress up games!