How to play the game "Fancy dress party game"?
If you've ever been to a fancy dress party, you'll know just how much fun it is. You get to dress up and play fun games with all your friends, and everyone makes a big effort to look really great! Read more
Tonight the theme of Pauline's party is black and white, so that means she has to wear clothes and accessories that are only those colors. Can you help her to get ready and to select an outfit that meets the requirements but also looks great on her!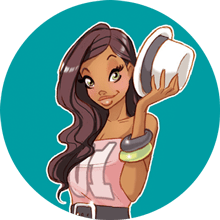 You're clearly loving Fancy dress party game - you should check out my pick of the best dress up games!