How to play the game "Dress Up Cerise Hood Game"?
Cerise Hood daughter of Red Riding Hood and (don't tell anyone) a wolf, is sick of wearing her hood to Ever after High every day. All the other Ever After High Royals and Rebels are struggling with their own destinies, so she wants to quietly restyle herself for a peaceful life (and so no one starts asking who she one all those athletics awards...). Dress up Cerise Hood in this Ever After High game, but watch out for her wolfish tendencies!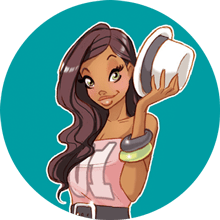 You're clearly loving Dress Up Cerise Hood - you should check out my pick of the best ever after high games!