How to play the game "Dress Up a Sexy Angel Game"?
Wow! Look at Angelina! She's the sexies, sassiest angel in town!! She has the most fabulous wardrobe too...all her friends come and borrow her clothes because they love them so much! She has everything from cheerleading outfits to beautiful long gowns, to sexy short skirts, to the top fashion jeans and tops! She has LOADS of great shoes and boots too! Read more
In this really cool game for girls, Angelina is trying to decide on an outfit that makes her look great. She has lots of beautiful wigs too that will make her look even more beautiful!
When you have chosen a great outfit, complete with wig and hair accessories, see if there are any matching items that she should carry with her...a bow and arrow maybe, or a magic wand!
If you love dressing up games, and you think your friends would like them too, you can click "send to a friend" or just add the address to your blog page so that your friends can play too!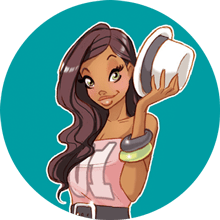 You're clearly loving Dress Up a Sexy Angel - you should check out my pick of the best dress up games!