How to play the game "Dress Up a Couple Game"?
Ahh, there's nothing quite like a romantic stroll in the park on a sunny summer's day! Don't worry if you haven't had a boyfriend yet or if there isn't someone special in your life at the moment: you can always make believe with this dress up game and with lots of other girls' games and kissing games on MyGames4Girls.com! In this love game, Sara has arranged to meet her new boyfriend Jamie in the park so they can take a little walk together. Read more
Sara and Jamie are already very cute, but you can make them look even cuter in this couple dress up game! Choose the perfect outfits for Sara to wear on their day out together: she has lots of nice dresses, skirts and tops to choose from as well as jewelry and hair accessories, and you can even give her a new haircut if you like. With your help she'll look extra pretty, though Jamie says she always looks beautiful to him no matter what she wears (aww!). Once you've picked the right outfit for Sara, click the house icon to choose a background then 'show' to see the final picture. Thanks to you Sara and Jamie will remember their special day forever! Keep exploring all the girls' games and love games available here - you're sure to find lots more loved-up young couples to play with!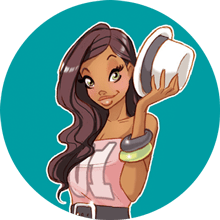 You're clearly loving Dress Up a Couple - you should check out my pick of the best couples games!