How to play the game "Beach dressup Game"?
Almost everyone loves going to the beach, and thats why beach games like this one are such good fun for all girls to play. Some people like to cover up a little bit when they go to the beach, but other people like to get into a bikini and lie down to get a nice bronze tan! Read more
Missy is going to the beach today and she wants to look great, next to all of her friends that she's going with, so can you help her find something to wear that she'll feel great in?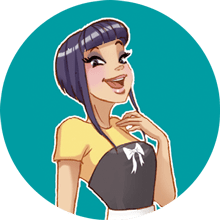 beach dressup is one of my favorites! We clearly have awesome taste! Come and play more of my fave dress up games!