How to play the game "Anime Hero Dress Up Game"?
Haruki and Haruma are in love, but, they can never be together. This anime couple come from different households, in the beautiful Japan, and their parents hold an ancient grudge against one another. Haruki and Haruma decided to run away from home so that they can be together, and now they must be ready to fight for their love. Hmm, the story in this free manga game sounds a bit familiar... Read more
In this anime dress up game, your job is to make sure Haruma is ready for the journey ahead, so that things don't end tragically. Choose from pretty jewelry and fashionable armour that will protect this anime girl from the perils of the Japanese forests. Don't forget to choose some hard wearing boots too! Do you think that this young couple will be torn apart by their families? Never was there a story with more romance. Can you think of any love stories like the one in this free manga dress up game for girls? Good luck Haruki and Haruma!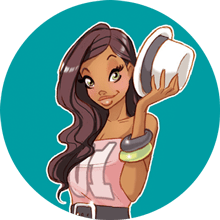 You're clearly loving Anime Hero Dress Up - you should check out my pick of the best dress up games!