How to play the game "Amazing Princess Makeover Game"?
When Julia married Prince Henry, she was looking forward to a relaxing honeymoon being waited on hand and foot on a sandy beach somewhere. But, straight after the wedding, the queen took Julia aside and told her that she'd need a makeover! The queen explained that now the paparazzi would always be trying to photograph Julia and she needed to always look her best. Julia has (grudgingly) come to you for a new look!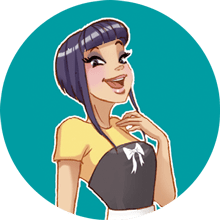 Amazing Princess Makeover is one of my favorites! We clearly have awesome taste! Come and play more of my fave beauty games!