How to play the game "A Little Girl in Love Game"?
Rosey has had her eye on one of her friends for a while...she's always been great friends with him, but now she think she might even like him like a boyfriend! Read more
Finally her dreams have come true, and he's asked her out on a date...they're going to the cinema together, and then going for dinner afterwards.
She is so happy...but so nervous too, and she can't decide what to wear. Can you help Rosey get ready!?
This is another great game for girls who love fashion and dressing up! There are lots more like this on www.mygames4girls.com, so if you have friends who like these games, make sure you click "send to a friend".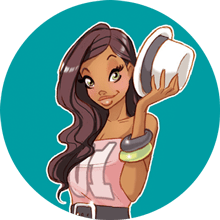 You're clearly loving A Little Girl in Love - you should check out my pick of the best dress up games!