How to play the game "A beautiful Bride Game"?
Jen wants to look gorgeous on her wedding day, and she has been preparing for a long time for this special day. Help her choose one of these beautiful dresses and some matching accessories, created especially for her. All of them are so beautiful, so this will be a challenge for you too. Use your mouse to play this game by clicking on the items that you want to try out on Jen. Read more
There are many styles of wedding dresses, some are more traditional and other ones are more modern. Each dress has accessories and shoes that will match it perfectly, so make sure you try out each item, otherwise how will you know you've picked the best choice?! There are a lot of wedding games like this one on mygames4girls, and you can invite your friends to play by clicking on the "send to a friend" button just below.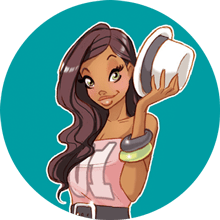 You're clearly loving A beautiful Bride - you should check out my pick of the best dress up games!