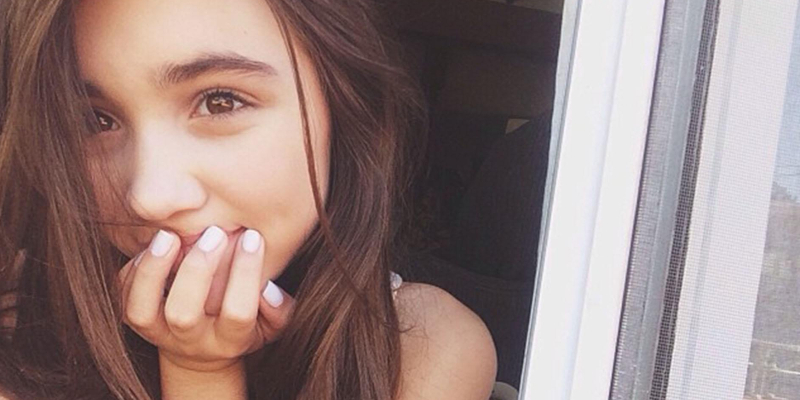 Rowan Blanchard, a.k.a. Riley from Girl Meets World, is just 13 years old and sort of taking over the world. She's got a million (a million!!!!) followers on Instagram (even after they got rid of all the bots, wowza) and we want her to be our mate. On her Twitter page, she describes her work as 'playing dress-up professionally'. Can we join in?


Another reason to love Rowan is this brilliant moment when she totally fangirled about Hilary Duff. Especially when she runs away.
Mildly Interesting Fact: Rowan had to do a total of twelve (twelve!) tests in the casting for Girl Meets World.
Sometimes even the actors themselves confuse their own personalities with that of their characters, you know. After The Lord of the Rings, Elijah Wood kept wandering about talking about the Shire and a magic ring (probably). Can you guess which of these things real-life Rowan (not Riley) likes?
Pizza
Instagram filters
Retro style
Harry Potter
Colorful clothes
Audrey Hepburn
Basketball
Actually, we were a bit naughty there because Rowan loves all of those things! Except the colourful clothes: Rowan's style is more neutral and monochrome. Super stylish.
Another Mildly Interesting Fact: Rowan's parents are yoga instructors. Both of them. Bendy.
We think w're going to be seeing A LOT of Rowan Blanchard over the next year, and we'll keep you up-to-date on her every movement throughout 2015. Well, maybe not all of them. You know what we mean.
Add My Comment!