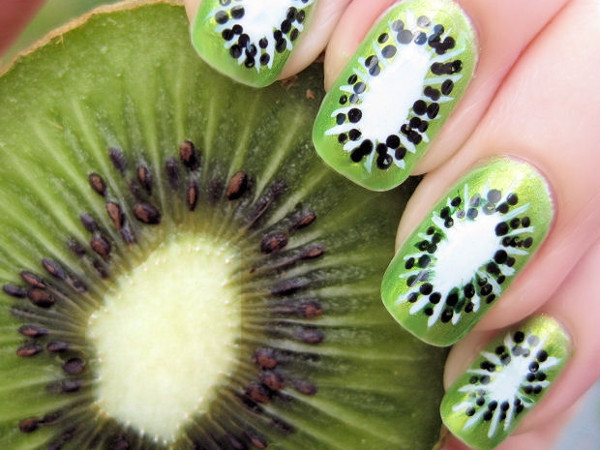 We love this cute kiwi manicure! Perfect for any occasion and totally unique.
There is a secret tip to follow if you want to achieve a beautiful result like this.
All you have to do is apply the nail polish in thin layers.
That way, the nails will dry a lot faster. When you've applied the whole pattern, add a shiny topcoat to hold it in place. Shh, don't tell anyone!
How are you going to decorate your nails today?
Add My Comment!
Add My Comment!