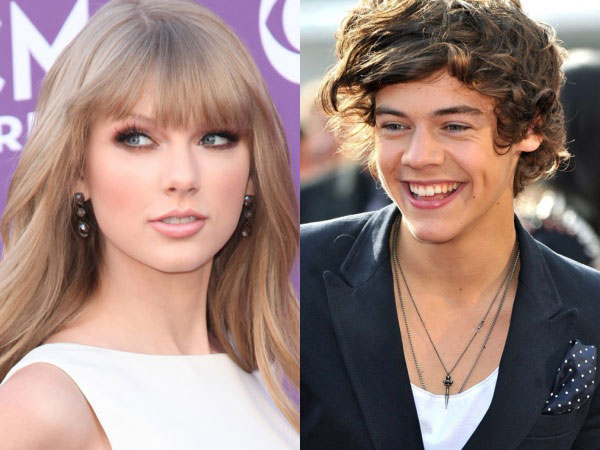 She's just broken up with Connor Kennedy and he's been linked to more women than we could count on two (or twenty) hands, but rumor has it than Taylor Swift and Harry Styles are set to become pop's cutest new couple!
There's been much talk of flirting and between One Direction's resident heartthrob and the multi-award winning Red singer, and now a couple of tweets have added to speculation that the pair were getting très cosy at X Factor USA recently.
@xfactoraccess confirmed: I saw @Harry_Styles throw @taylorswift13 over his shoulder to carry her out of her #xfactor rehearsal today! #CuteFactor
@TheXFactorUSA reported: Together in the lunch line (Cheeseburgers) laughing & smiling was @Harry_Styles & @taylorswift13! :) #internationalpoproyalty
Unbelievable... Taylor Swift eats cheeseburgers? But where does she put them??
Anyway, following the sad demise of the Bieber-Gomez dynasty, we're happy to hear a new King and Queen of pop are set to take the throne... if only because Taylor will surely squeeze a few bangin' tunes out of him when they break up, heh heh. Now they just need a fandom name! Tarry? Haylor? Leave your suggestions below!
Source: PerezHilton.com