How to play the game "Wedding Jigsaw Puzzle Game"?
Help the heroine of this girls game to dry her tears by sorting the puzzle and helping her find the boy she loves! There are two levels on this game - if you click the button on the left, you'll do the easier puzzle - there are less pieces so it's easier to work out. If you click the button on the right though, you'll do the more difficult one, with lots more puzzle pieces! Maybe you can do the easy one first, and then the hard one! Read more
If you manage to get all the pieces in the right place before your time runs out, your happy couple will get married and dance away for the rest of the night! If you don't get them all done in time though, they might never get married, and they'll be so unhappy! It's all down to you! See if you can be the fastest out of all of your friends to do this great jigsaw puzzle of love!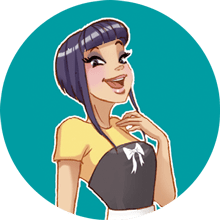 Wedding Jigsaw Puzzle is one of my favorites! We clearly have awesome taste! Come and play more of my fave jigsaw games!