How to play the game "Thailand Dress Up Game"?
Travelling out to Thailand has been my dream for as long as I can remember (um- hello! It's Lea). Riding elephants, seeing the temples and mountains, eating Thai food... I'm about as excited as you can be without falling over. The only thing is, I'm starting a week-long internship as an undercover secret agent for a Frozen Yoghurt company scoping out the competition in Thailand. That means I have to blend in, and can't stick out like a tourist! Can you put together some outfits that'll help me see the sights and enjoy Thailand without drawing attention to myself?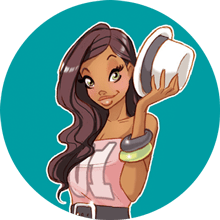 You're clearly loving Thailand Dress Up - you should check out my pick of the best dress up games!