How to play the game "Design a Purse Game"?
Get ready to give Louis Vuitton a run for his money with this girls' game! Have you ever dreamt of being a fabulous fashion designer and creating clothing and accessories for the rich and famous? With this fashion game, you can get a taste of the high life and create super exclusive designer handbags for singers and actresses to pose with on the red carpet. You can choose from loads of different styles of handbags and purses, pick the colors and patterns of the material, then add zips, handles, pockets, keyrings, tassels and badges to make them look really special. How would you like to rock up to school with one of these over your shoulder? Bet your friends would be jealous! Read more
What kind of purse will you design in this girls' game? Will you create a little clutch, perfect for when you're shopping or going out for dinner? Or will you design a bigger handbag with lots of little pockets for your money, cellphone and other items? Like all of our decorating games, it's entirely up to you! Get creative with this fashion designer game, and try to design handbags worthy of A-list celebrities. With a bit of practise, you could be the most sought-after fashion designer in Hollywood! If you're a future fashionista with a head full of style ideas, make sure you check out the rest of the girls' games on the site. There are loads of dress up games and fashion games for you to enjoy - don't miss out!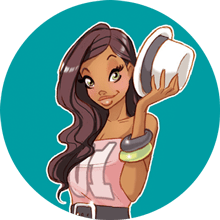 You're clearly loving Design a Purse - you should check out my pick of the best decoration games!