How to play the game "Beautiful Wedding Dress Up Game"?
Hey girls, it's Lea here! We have some brand new girls' games for you, and Lilou, Lee and I need your help to play this one! Our friend Amanda is getting married soon, and as her bridesmaids we've agreed to help find the wedding dress of her dreams. I think we should stick with the traditional white gown, but Lilou wants to buy a bright pink wedding dress and Lee is voting for jeans with a fitted blue blazer! What do you think? It's a tough choice, so we need your help to decide in this free wedding game! Read more
Wherever she gets married, we know Amanda will be so happy with the outfit we choose for her. As all good brides and bridesmaids know, the little details are super important, so let's be really creative in this exclusive wedding dress up game. We're so excited to start planning Amanda's big day in this bride girl game... we hope you are too!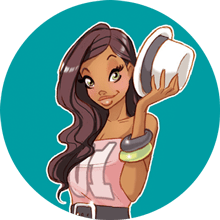 You're clearly loving Beautiful Wedding Dress Up - you should check out my pick of the best dress up games!