How to play the game "Be a Professional Stylist Game"?
Heres a great game for girls who really love clothes. If you've ever dreamed of being a stylist, or of designing outfits for your friends - or even for famous celebrities...then this games for you! Read more
In this game you can try out all sorts of new fashions and styles. Choose the character you want to play with and then drag and drop all the clothes and accessories onto her. You can even change the colours of the items you choose.
When you're finished you can send your super designs to your friends, print them out, or even invite your friends to play the same game by clicking "send to a friend"!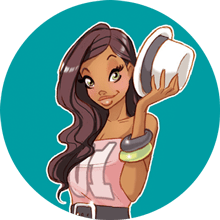 You're clearly loving Be a Professional Stylist - you should check out my pick of the best dress up games!