How to play the game "Undercover Spy Mission Game"?
Do you know the TV series "chameleon" where there is a hero who enters the skins of other characters? Well in this cool game, you can do just that! Ellen is on a spy mission and she has to go undercover. She needs to make sure that no one will recognise her. The whole mission will only be successful if she chooses the right outfit. Can you help..?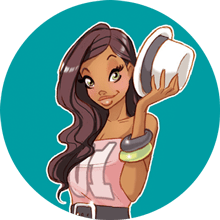 You're clearly loving Undercover Spy Mission - you should check out my pick of the best dress up games!