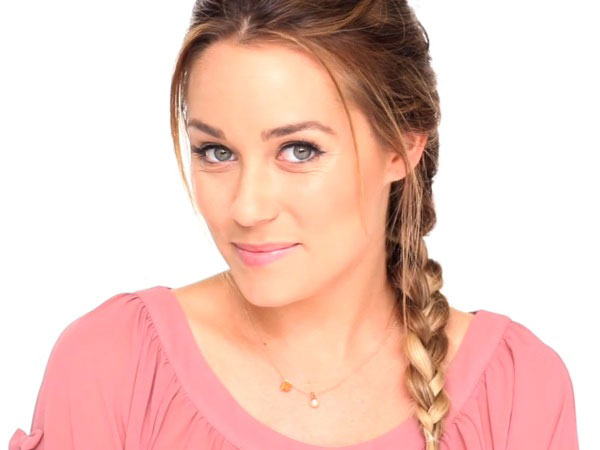 This simple style is sure to turn heads in the school yard!
There are so many different hairstyles to pick from when it comes to getting ready for school, it can be difficult to make up your mind! Sometimes you'll spend ages fixing your hair just right, and then by the time you get to class it's totally messed up. Sound familiar? Keep your hair on girls, because this video, featuring Lauren Conrad, shows you how to create a beautiful French braid, also known as a French plait, perfect for a long day at school. Click play to watch the video, then read beneath for our top braiding tips and style advice!
It's never been so easy to style a pretty braid!
What a cool video! So, how to wear your braid? We love the way Lauren pulls hers round her shoulder at 1.35. This is definitely the way to do it if you have long tresses. If you've got shorter hair, just let your braid hang at the back. Remember the elastic in your hair too, which Lauren shows you at 2.03. You can either tuck it in or cut it out, but why not add a cute accessory here instead? We love wearing flowers in our hair for a cool daytime look, fairytale style. You could clip in a daisy or a rose, depending on your mood! Or if you prefer to stay smart for school, an elegant bow looks chic, but girly. Perfect!
Remember to ask a friend to help if it gets tricky, particularly at 0.50. Your classmates will be asking you all day how you created this pretty hairstyle, maybe they should watch the video too! Don't forget to check out our free hair games for girls if you loved this blog post.
Add My Comment!