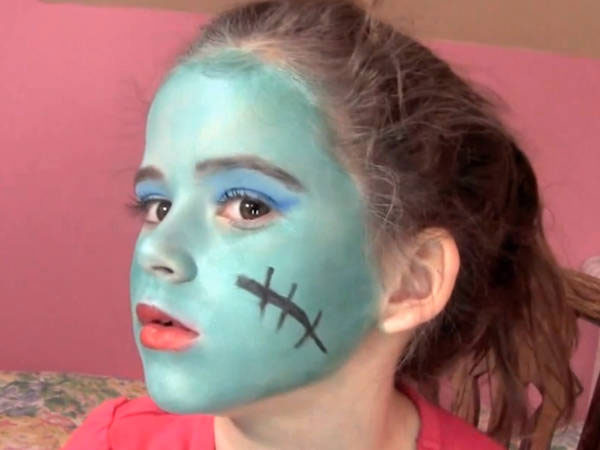 Scarily good Monster High makeup!
We know you guys love Monster High, we know the tv show is always playing and you've probably got a huge collection of Monster High Dolls at home, right? Well, have you ever tried using Monster High makeup!? Didn't think so! If you've ever wondered what it's like to look like a Monster, you need to try out this wild makeup routine. All the steps you need are in this makeup tutorial for girls, and it's not as hard as you'd think. Check it out, press play below!
What a monster of a makeover!
This is amazing! Who knew that creating a look just like Frankie Stein's would be so easy! The colors are so pretty too, just look at 3.01! You will need to buy some special costume makeup for this though, it takes more than just regular makeup to achieve such a strong look.
Some bits are tricky too, ask for help with the mascara at 2.48 if you've not used it before, and be careful not to poke yourself in the eye! If you enjoy trying this look, why not try and create other Monster High characters too, like Draculaura or Ghoulia?
Please don't forget to share your stories with us once you've tried out the look. Did it take long? Where did you wear it? Were your friends totally jealous? What did you use to take it off!? You should always remember too, check with an adult before painting these crazy colors all over your face, and make sure you tie your hair back and wear some old clothes to avoid making a horrible mess everywhere! Girls, you're looking totally gruesome, we think you look more like Frankie Stein than Frankie Stein herself! Speaking of Frankie…have you tried our Monster High games yet?
Add My Comment!
Add My Comment!