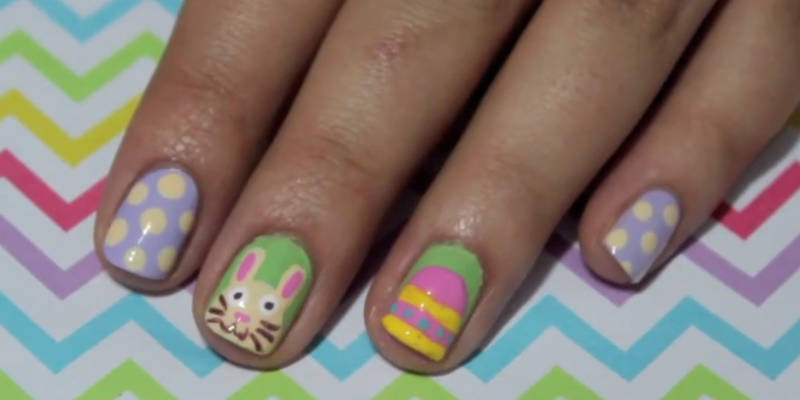 Let's celebrate spring with a pretty Easter manicure! If you liked the rabbit mani we posted not so long ago, you'll think this idea is eggs-tremelly good...
Check out the tutorial to get inspired. The patterns are so pretty! There are cute pastel colors and classic Easter symbols: eggs, chicks, grass and flowers.
Look at the video at 1.30 - the girl applied a matte topcoat before applying any patterns. This protects the base from chips and ensures that the color lasts longer.
Don't worry if you don't have a dotting tool! You can use a toothpick or a Kirby grip to make patterns.
What do you think of all the different designs? Tell us in the comments how you would go about Easter fingertips...we want to try out all your ideas!
Add My Comment!
Add My Comment!