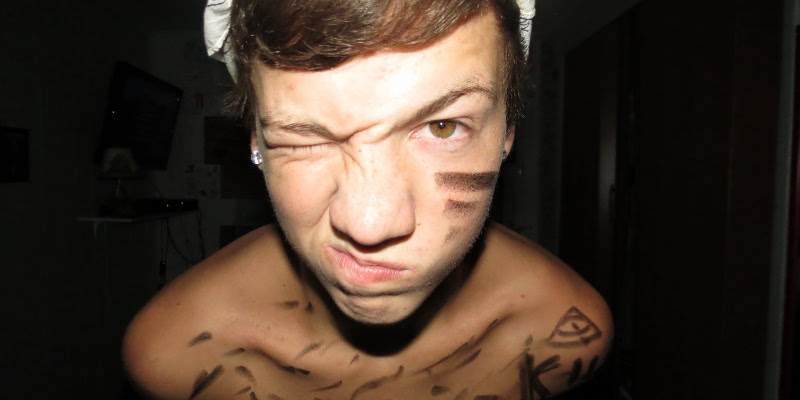 So who is Taylor Caniff? What does he do? Why should he be on your radar for 2015? Allow us to answer all of your questions, young grasshopper, in this handy list…
Taylor Caniff gives a whole new meaning to Social Media Sensation. Zoella? Old news. Pewdiepie? So last year. Taylor's fame is skyrocketing thanks to his hilarious Vines and YouTube vids, and (let's be honest) his numerous topless photos on Instagram.
He does stuff like this at the MAGCONs…
Taylor loves his fans! He keeps everyone up to date on his Twitter, and makes a special effort to meet every single screaming girl who wants to meet him on his nationwide tours of America with MAGCON (Meet And Greet CONvention - geddit?)
He loves to dance. He loves to dance SO MUCH.
Like really, really loves to dance. Wherever the mood takes him.
It can be a little unnerving enthusiastic...
And sometimes he's just downright weird…
Other times he's a totes hip 'n' happenin' rap star.
He travels around in an unbelievably cool RV. We're not sure if we're jealous of Taylor … or the RV?
He's all over tie dye (who isn't?!)...
…he even tie dyes t-shirts so you can be as tie-dye-ingly stylish as Taylor...
And best of all? He's coming to a town near you (if you live in the US that is...). Keep up to date with Taylor's tour on his Twitter @RVproject or check out this site to keep you posted on all things Taylor, his hi-jinks and Caniffery (see what we did there!).
Add My Comment!