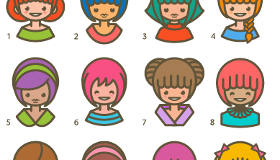 Hey girls, Lee here!
I just wanted to let y'all know that the profile page on the site has been changed.
You can now upload or change your avatar image, add loads of info about yourself and change your password all in the one place. Just log in to check it out, or if you aren't already a member, click on the button at the top right corner of this page and join the fun!
Let Lea and Lilou and myself know what you think of the changes by leaving a message right here in the forum!
See ya, Lee xxxxxxxxxxx
Add My Comment!
Add My Comment!