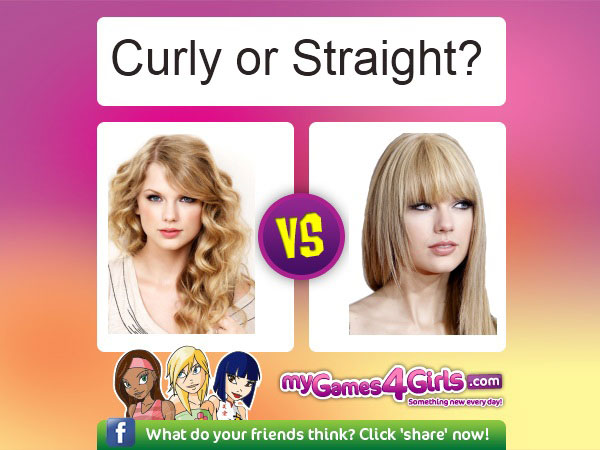 Hairspray at the ready, it's time for another battle, and this one is a little hair-raising! We think Taylor Swift looks gorgeous with both curly hair and straight hair, but what do you think? Do you prefer to style your own hair curly, or straight?
It's tongs against straighteners, coils against strands, scrunched against smooth...who will win in this test of the tresses!?
Cast your vote in the comments below and then share with your friends! Then why not let your hair down by playing some of our free hairdressing games?
Add My Comment!
Add My Comment!