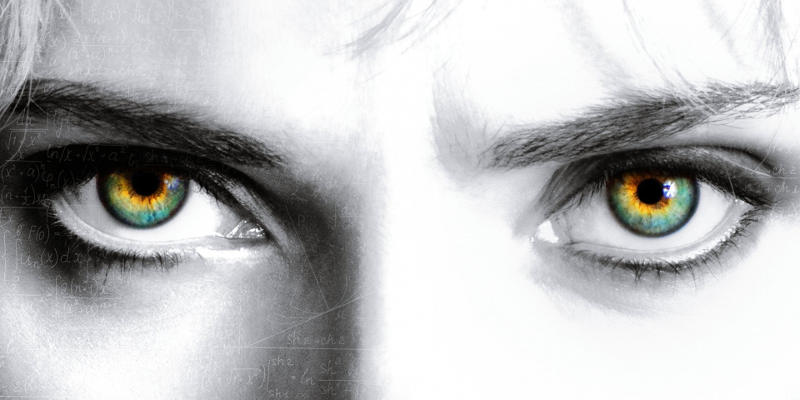 For the team at mygames4girls, the key to being beautiful on the outside is being comfortable in your own skin and having a positive attitude. But everyone needs a little help to feel fantastic sometimes, so we've put together these quick tips to help you enhance and define your natural beauty.
Brilliant Blue Eyes
Yellow is blue's complimentary colour so stick to colours like copper, gold, rich browns or even orange (if you're feeling bold!); the warm tones will really make your eyes pop. Dramatic black outlining will also accentuate the bright blue of your eyes - liquid eyeliner is perfect for this.
Beautiful Brown Eyes
You might think your eyes are just brown, but look closer in good lighting to examine all the different shades visible in your iris. If you can see hazel tones, eyeliner pencil and bronze shadow will create gorgeously sultry, smoky eyes. If your eyes are tinted with green, plum and burgundy hues suit you perfectly.
Gorgeous Green Eyes
Your complimentary shade is red - but that doesn't mean you have to look like you have conjunctivitis! Select your eyeshadow shades from a red base: pink, burgundy, plum.. the choice is yours!
Bold Black Eyes
A bold kohl pencil line will enhance the rich black of your eyes and make your lashes appear thicker and darker. It can be a 'heavy' look though; if you prefer nude shades why not try peach or beige tones to really open up your eyes?
The important thing to remember is that natural beauty is not about copying everyone else, but about finding what makes you feel gorgeous and what you're comfortable wearing. Get together with friends to practise styles and find the right looks for one another and - most importantly - have fun!
Make up can only take you so far; a bright smile will light up your whole look!
Add My Comment!