How to play the game "Wedding Cake Challenge Game"?
Far far away is a place called Cakeland. It's a beautiful place where everything is made of sugar, spice and all things nice! All of the buildings are made of sponge cake, and the roads are built with gingerbread. Snow doesn't fall from the sky, but icing sugar does! Life is sweet here, but everyone is a bit stressed out lately in this free baking game for girls. Read more
Princess Candy is about to get married to the handsome Prince Sugar. It's going to be such a magical wedding! However, there is tension in Cakeland, as there is stiff competition over who is going to bake the wedding cake for the big day. Food is very important in Cakeland after all! The standard is so high that the King himself is judging the finalists. Crumbs! Can you bake a cake as well as the people of Cakeland in this girls' free cooking game? Choose from the different decorations on offer to make the cake look as delicious as Cakeland's sugary streets. Have you got what it 'cakes'?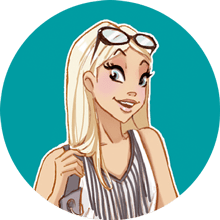 If you enjoyed Wedding Cake Challenge, you'll love these cake games just like me!