How to play the game "Valentine's Day Love Heart Cake Game"?
Sara's come over all lovey-dovey, so it's a Valentines themed lesson today! With lovehearts, cupids and Valentines cards flying everywhere, it's a wodner anything will get baked at all! In this Valentines game you can bake a red velvet cake with a red love heart in the centre! Maybe you'll give it to your boyfriend as a Valentine's gift!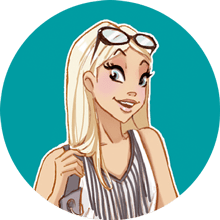 If you enjoyed Valentine's Day Love Heart Cake , you'll love these valentine games just like me!