How to play the game "Twins dress up game"?
You'll love this new dressing up game, girls! Now you can dress up two twins, Krissy and Missy, who are just beginning high school. Krissy prefers more classic styles like dresses while Missy likes trendier clothing like skirts and funky tops. You can dress them up however you like with this new online game, just click and drag, and then at the end of the game click "show" so you can admire your masterpiece. These girls will be the most stylish in their school with your help! Read more
Leave us a comment on our forum if you liked this game, so we can bring you more great girls games. We have great cooking games, puzzle games, and many more surprises. Have fun, girls!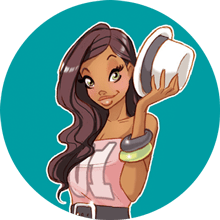 You're clearly loving Twins dress up game - you should check out my pick of the best dress up games!