How to play the game "Taylor Swift and Taylor Lautner Game"?
Both of these two Taylors - Taylor Swift the singer, and Taylor Lautner the actor - are very famous around the whole world right now. Well in this new game for stars, you'll become their very own personal designer. You can dress them and even do their make up too! Read more
There are plenty items to choose from in this newest addition to our star games, so make sure you do a great job on both of them!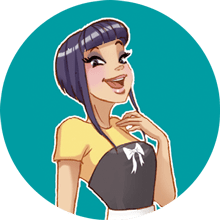 Taylor Swift and Taylor Lautner is one of my favorites! We clearly have awesome taste! Come and play more of my fave twilight games!