How to play the game "Strawberry Shortcake Cooking Game"?
You can always find a good excuse to have a little party or a get-together with friends in our girls' games, and especially in cooking and baking games. Today we have another birthday cake game that is bound to get your mouth watering! In this girls' game your neighbour is getting ready for her sister's birthday party, and you've offered to help her by cooking her favorite dessert: a strawberry shortcake made with a ladyfingers, a special type of cookie covered with sugar. Ladyfingers are used in lots of recipes, but they can also be eaten on their own – perfect with a coffee or a nice cup of tea! Read more
Even if you've never baked a strawberry cake before, you'll have no trouble preparing this delicious dessert in this free cooking game. Our head chef will be on hand to help you, so you just need to tie your apron and follow the instructions. The first step in this girls' game is to mix all the main ingredients together: like all cake games, you'll need flower, eggs, sugar, milk, butter and raising agent, as well as chocolate powder and a little bit of orange juice. Once the cake is golden brown, you can cover it with generous layers of whipped cream, strawberries and ladyfingers. Mmm, delicious! You and your friends can have great fun cooking with this cake baking game. If you like the look of this dessert, why not try to make it at home with the help of a parent or relative? Enjoy, and make sure you check out the other cooking games on the site for loads more recipes!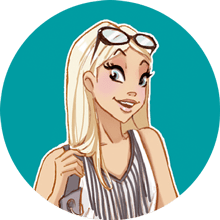 If you enjoyed Strawberry Shortcake Cooking Game, you'll love these baking games just like me!