How to play the game "Speedy Tortoise Farm Game "?
Tortoises are supposed to be one of the slowest animals on the planet...not in this free girls' game! Speedy is a tortoise who like to be different. He owns his very own farm, and he also owns his very own tractor! Have you ever heard of a tortoise driving a tractor..? Us neither! Speedy thinks he's the fastest animal for miles around, but uh oh, there's competition from his next door neighbor, Harry the Hare! Read more
In this free platform game for girls, you have to help Speedy be fast and collect as many apples on his farm as possible. Make sure you avoid any obstacles as you help Speedy pick up the apples, you can even go at super turbo speed! We think Speedy is definitely faster than his neighbor. Have fun on the farm girls!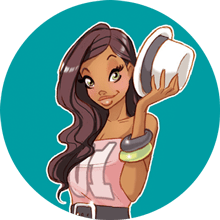 You're clearly loving Speedy Tortoise Farm Game - you should check out my pick of the best farm games!