How to play the game "Sonic in Mario World Game"?
Finally - it's sonic the hedgehog on mygames4girls! You all know Sonic, I'm sure, from Sega. Well, with this fab girls game you can now play with Sonic...but OH NO! He's not in his own game - he's got lost in the world of Mario Bros! Read more
Thats why he needs your help to pass through all the traps and escape all the obstacles that will try to make him lose! Sonic has three lives in this game for all girls. He needs to collect as many magic mushrooms and gold coins as he can, just like Mario does.
All you need is to use the arrow keys on your keyboard to move around, and the "a" key to jump. See if you can help Sonic survive in Mario World!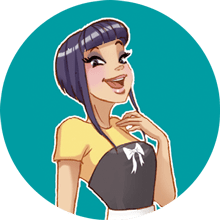 Sonic in Mario World is one of my favorites! We clearly have awesome taste! Come and play more of my fave celebrity games!